Campaigners save London's historic gas lamps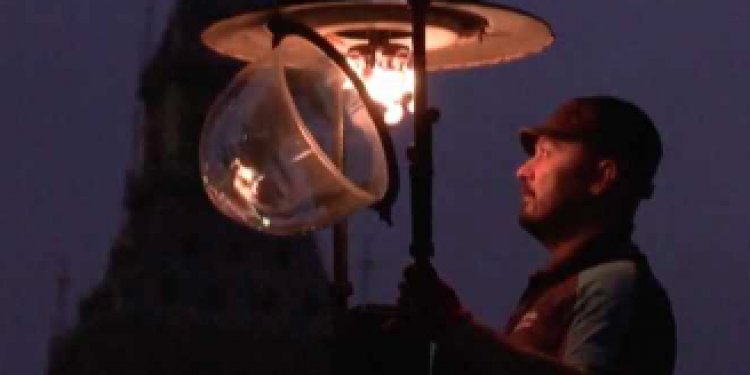 Winding its clock, he then, at that point, touches off a little material lattice, making a particular delicate warm light that enlightens the dimness.
"I like the verifiable part of it," says Doy, "regardless of whether it implies getting up at 5am to keep an eye on the lights."
The 200-year-old daily custom almost became history when the neighborhood government reported plans to supplant 174 internal combustion lights with eco-accommodating Drove bulbs.
The arrangement by the City of Westminster gathering created ruckus among certain occupants and legacy sweethearts, and, surprisingly, started an inquiry in parliament. In any case, the gathering chose to scrap the move. All things being equal, it will change over 94 different gas lights which are not secured.
Part of London's DNA
London has in excess of 1,000 gas streetlights, which were introduced toward the start of the nineteenth hundred years.
At that point, they were viewed as a significant development in a city with dim, messy and frequently risky roads.
In focal London, they actually light up pieces of The Shopping center prompting Buckingham Royal residence, the back roads of Covent Nursery, and around Westminster Monastery. The environmental light they give out is reminiscent of Charles Dickens books, Mary Poppins and Sherlock Holmes.
"They are an inconceivably significant piece of the texture of London's set of experiences," says collectibles essayist Luke Honey.
"They are in London's DNA."